SevenC Business Cards

Following the rebranding of SevenC (Read about that project here), One Part Scissors created bold new business cards that convey the personality of the new corporate identity.
The new cards are produced using an extra-thick paper stock, as well as matt lamination to give the cards an almost credit-card type feel, and rounded corners complete the look.
While the extra production and finishing does increase the cost significantly, a business card that is completely standard sends a message about you. The same is true for a business card that stands out from the crowd. When it lands in someones hands, you want it to convey the full sense of your company's image.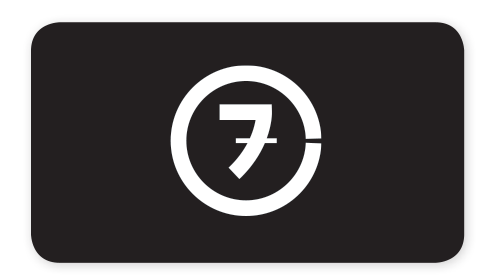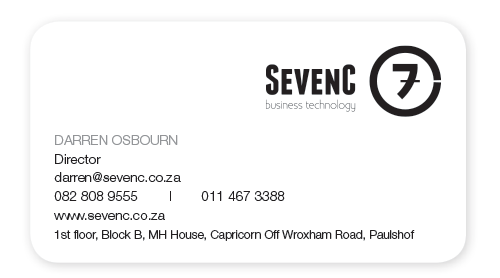 The back of the card displays the bold new logo, and the front delivers the necessary contact details.