AIRCURE September Product Launch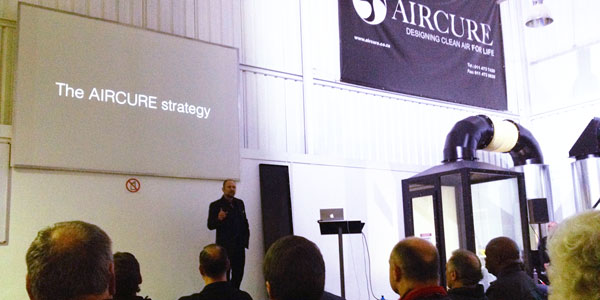 AIRCURE recently launched 9 innovative new products. AIRCURE approached One Part Scissors to created the marketing material to support this event.
For the launch, AIRCURE turned their factory into a permanent showroom of their products, and outfitted the showroom with gleaming white floors and walls to allow the black machines to stand out, a red carpet leading visitors around the space, and red ropes cordoning off the products. This gives the space the feeling of an art gallery, and it is a refreshing way to present air filtration machines.
Visitors to the showroom are given an information pack, which is square, high-gloss and high impact. Inside, individual brochures showcase each product with bold images and simple content.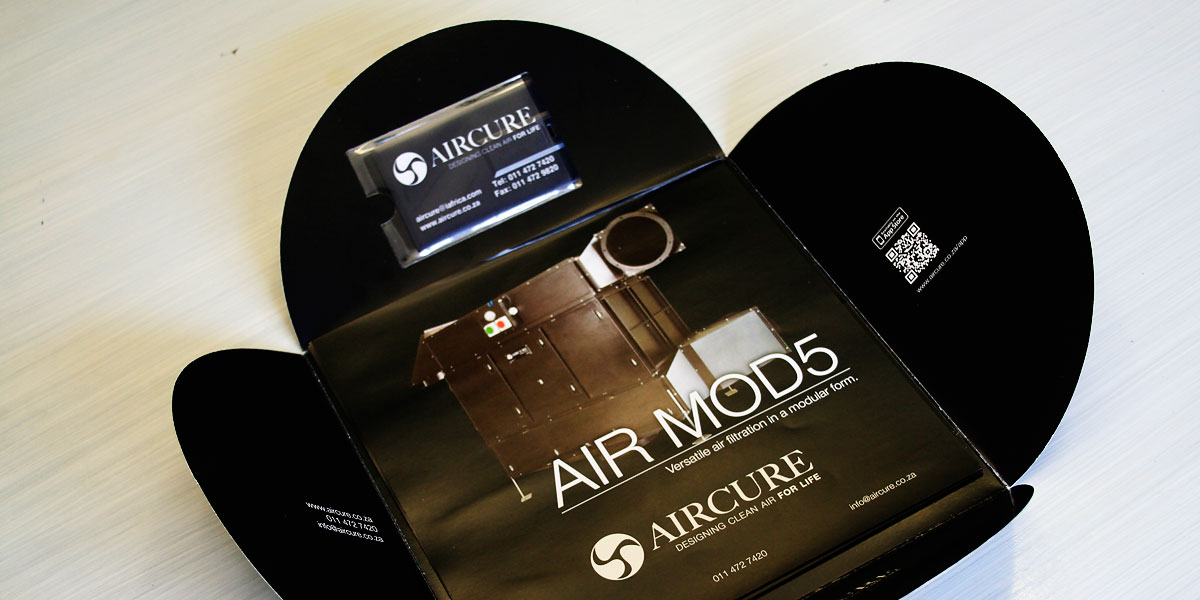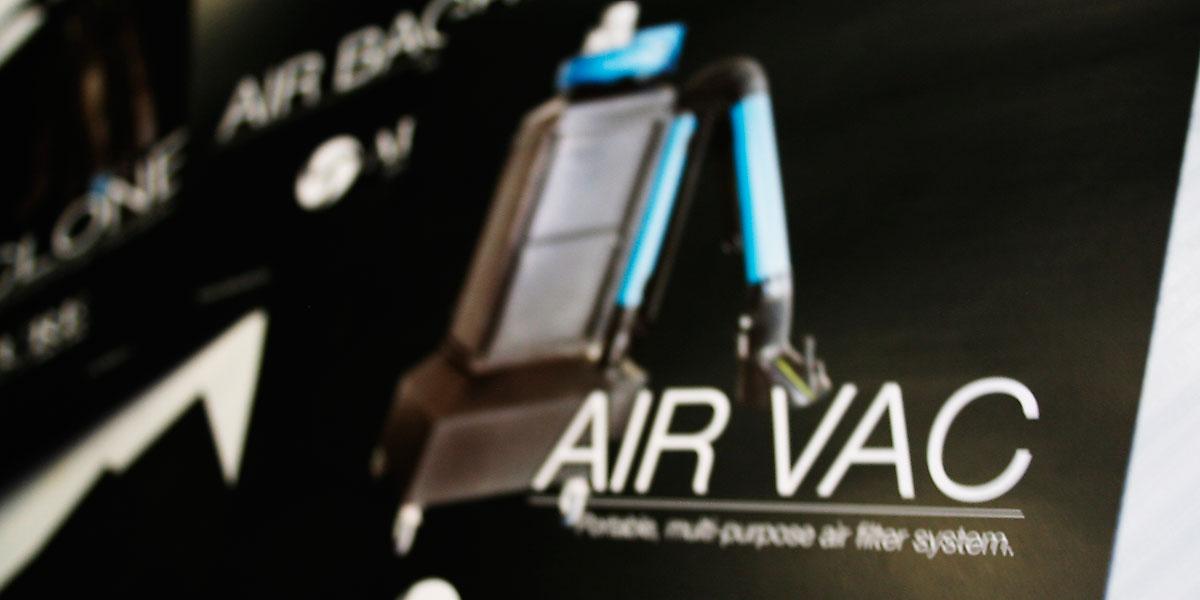 AIRCURE Brochures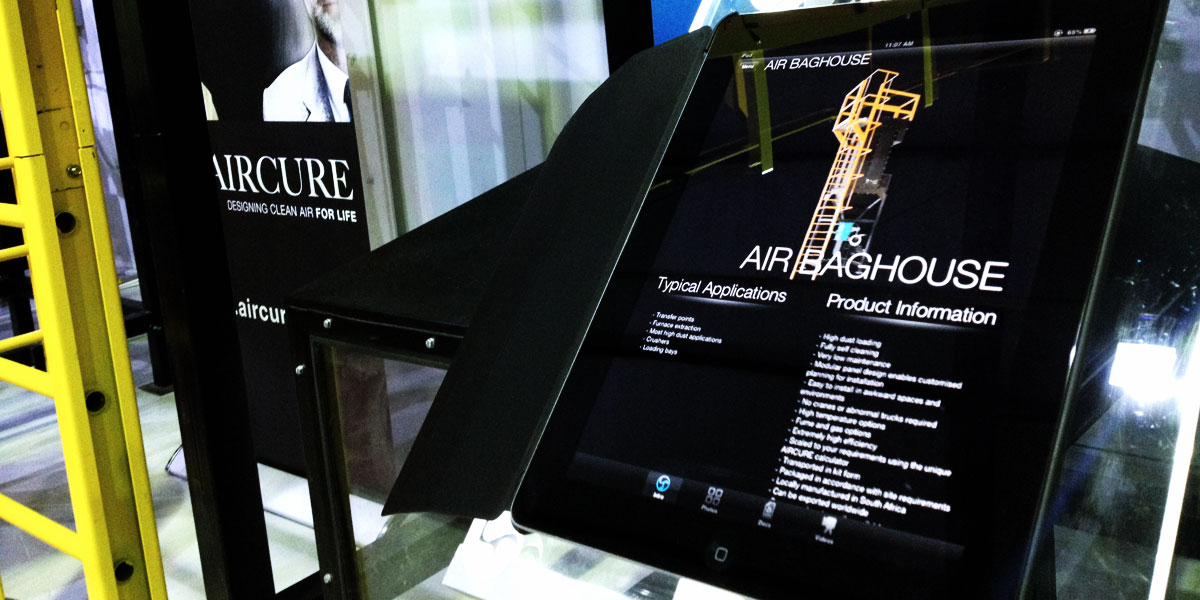 In front of each product is an iPad stand, and One Part Scissors built an iOS app to showcase the products. You can download the app onto your iPhone or iPad by visiting the app store - click here. Read more about the AIRCURE App project here.