Accumation Corporate Folder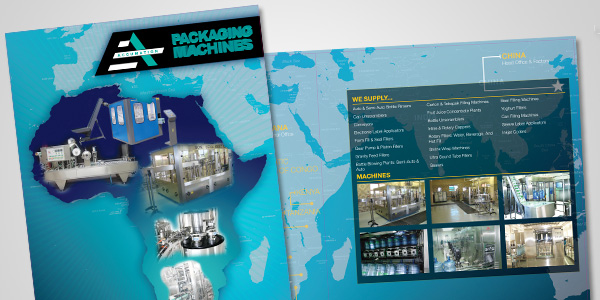 Accumation supplies packaging machines, and with a global reach, needed their new corporate folder to reflect this – while still representing its South African base. A good corporate folder is an extremely  useful tool for your business - it elevates any quotes or other "normal" documents by wrapping them in a well-designed, colourful, and interesting package that will stand out on a client's desk, communicate your brand, and keep all the documents together.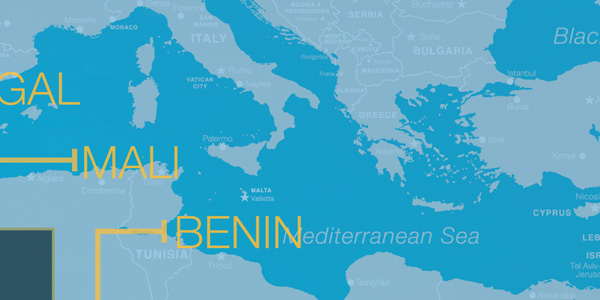 The background of the corporate folder serves as more than just a visual device - the richly detailed world map pinpoints the South African Head Office, the Regional Office in Ghana, and the Chinese Factory, as well as the various countries Accumation has supplied into.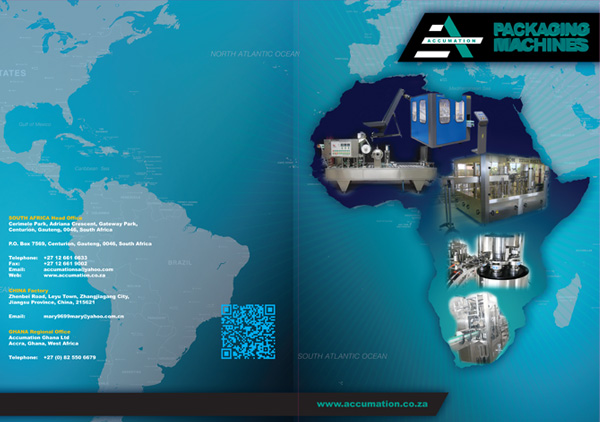 Outside Front & Back of Folder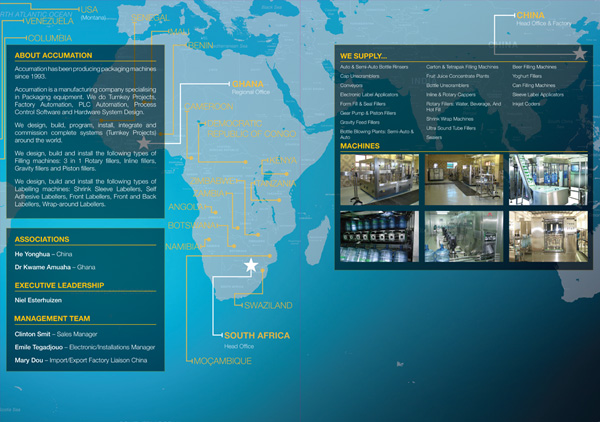 Inside Spread of Folder