OSRAM 40 years in SA Advert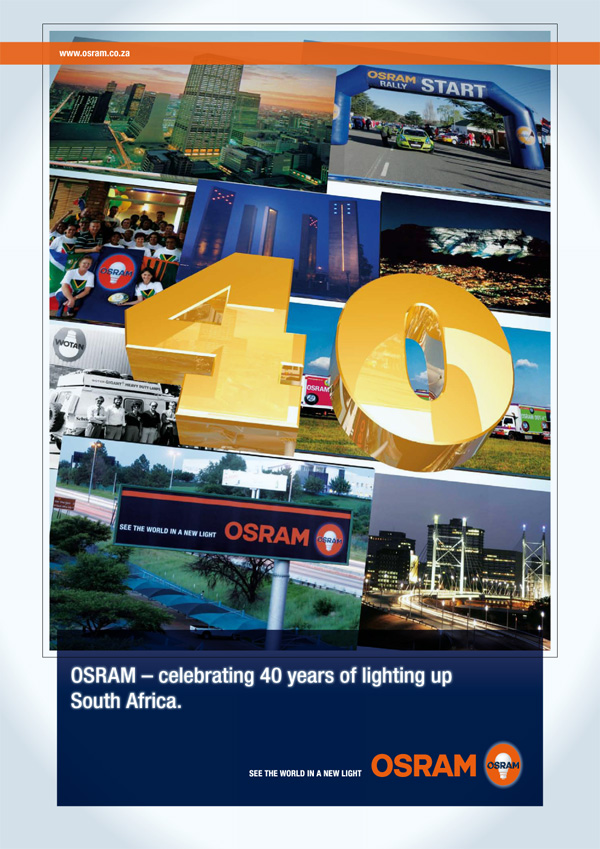 This month marks the 40th year of OSRAM operating in South Africa. To commemorate the event, One Part Scissors designed an advert that featured snapshots from the past 40 years, with a large golden 40 hovering in the foreground.
The image for the advert was created using 3D rendering software, and the excellent OSRAM International brand standards provided the keys to the layout.