The Music Works Logo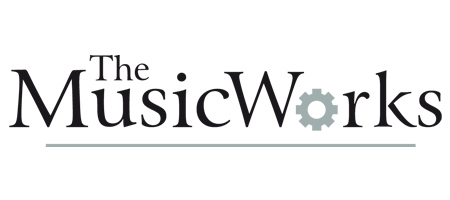 One Part Scissors was approached to design a logo for The Music Works, owned by David Waugh aka "The President" from the band Lonehill Estate.
The logo is bold, clean and timeless. "We stayed away from strong music symbolism, as the company deals mainly with corporates. It's always great to work with a client who has a clear idea of what they want to see. We did explore bringing across more of Dave's contagious personality with font choices, colour and layout but we decided to leave that up to the music he's producing. The logo works."